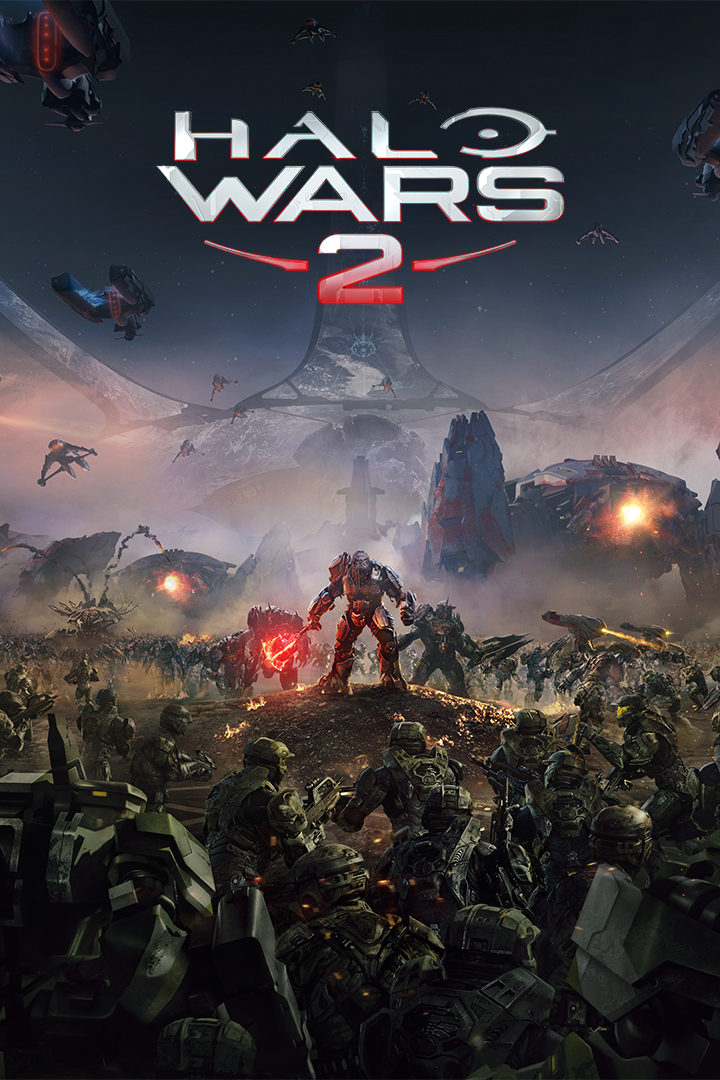 An all-new enemy threatens the Halo universe and the only thing standing between Armageddon and humanity is the brave crew on board the Spirit of Fire.

Halo Wars 2 delivers real-time strategy at the speed of Halo combat. Get ready to lead armies of Spartans and other Halo fighting forces like Warthogs, Scorpions and exciting new units in a brutal war against a terrifying new enemy on the biggest Halo battlefield ever.
https://www.halowaypoint.com/en-gb/games/halo-wars-2
Developer: 343 Industries/Creative Assembly
Publisher: Microsoft Studios
Release Date: 21st February 2017 (17th Feb for Ultimate Edition buyers)
Platform: Xbox One and Windows 10
Genre: Real-Time Strategy
Multiplayer: 1-6 players, no cross play between XB1 & Win 10 at launch
Demo link -
https://www.microsoft.com/en-gb/store/p ... tfaDQKQ$$$
£40 from amazon -
https://www.amazon.co.uk/Halo-Wars-2-Xb ... B01GVMVYNC
http://www.xbox.com/en-GB/games/halo-wars-2
https://www.facebook.com/HaloWarsII/
https://twitter.com/CAGames
or
https://twitter.com/Halo

Halo Wars 1: Definitive Edition Early access FAQ -
https://www.halowaypoint.com/en-us/foru ... sts?page=1
Campaign
Multiplayer
Screenshots
gamescom 2015: Halo Wars 2 Sets Its Weapons for Fun

Microsoft and Halo developer 343 Industries have been waiting for years to find the right partner to collaborate with on the next Halo Wars game, and Creative Assembly – the SEGA-owned developer behind the popular Total War series and the award-winning Alien: Isolation – is that partner. Check out our debut trailer above, and get ready for Halo Wars 2!

Halo Wars 2 is an exciting new strategy game filled with fast-paced action, massive battles, and an all-new Halo story, launching simultaneously on Xbox One and Windows 10 in fall 2016. It will continue the series' legacy of redefining the real-time strategy genre on consoles, while debuting on Windows 10 for the first time.

Halo Wars 2 will feature a robust, story-driven campaign and plenty of multiplayer action. While we're not talking about the game's story (or where it takes place in the Halo timeline) just yet, we are very excited about the way it contributes to the expanding Halo universe, and we look forward to sharing more in the future.

Creative Assembly has a wealth of experience in creating high-quality real-time strategy games, making them the ideal partner to develop Halo Wars 2. We are thrilled to be working with Creative Assembly, and can't wait for our fans to see the studio's unique and exciting contribution to the Halo universe with Halo Wars 2.
http://news.xbox.com/2015/08/gamescom-halo-wars-2