Mario Kart Monday [Switch Online Tournament 5419-3405-0859 at 21:00]
Posted: Wed Nov 08, 2017 4:21 pm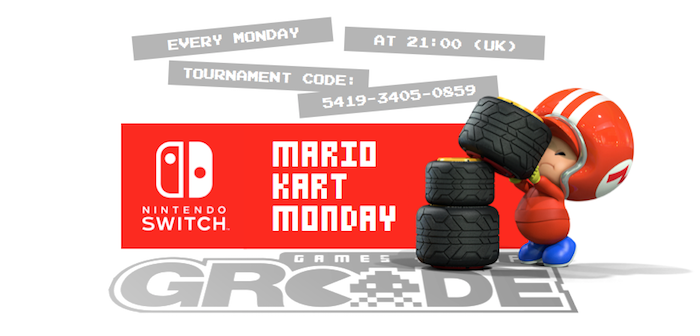 All new! All exciting! All Kart!
Mario Kart Monday is so Switch it doesn't even know it!
Please feel free to join this GRcade online gaming event. Don't worry if you're new to the game... keep calm, keep learning and, week by week, you'll turn into a champion*.
Race with us!
> Mario Kart 8 Deluxe (Switch)
> Every Monday at 21:00 (UK)
> 150cc, Hard CPU, 16 races
> Tournament code: 5419-3405-0859
Chat with us!
> Why not have some banter as you play? We use the Discord service (PC, phone and tablet options are available) and you can join the chat group
by clicking here
or by entering the group code tfUpVR7 into Discord
Lets get this kartie started
.
*
Maybe. But, hey, it's all about the journey rather than the ending.