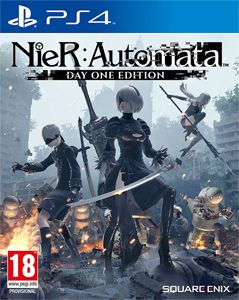 Platforms
: PS4 (10/03/17) | PC (at a later date) |
Demo
:
PSN
Editions
: Day One Edition
Black Box Edition (
exclusive to Square-Enix Store @ £169.99
)
Announcement TrailerDevelopment Background
The game's all-star development team is helmed by producer Yosuke Saito, known for his work on DRAGON QUEST X and NieR. The previous game's director, YOKO TARO returns for the new project as well as composer Keiichi Okabe, whose award-winning score to the original became one of the greatest accomplishments in gaming music.

New to the series is character designer Akihiko Yoshida from CyDesignation, Inc., well known for his work in BRAVELY DEFAULT and the FINAL FANTASY series, as well as game designer Takahisa Taura, with Metal Gear Rising: Revengeance to his credit.
Trailers