[DISCUSSION] Scottish Independence - It's a No!
Posted: Fri Feb 07, 2014 2:19 pm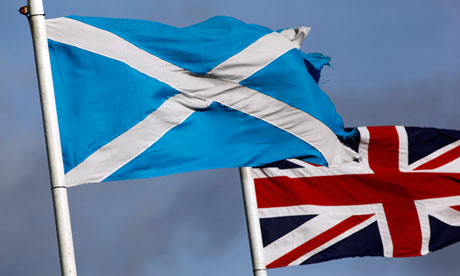 With this being a hot topic in the news every day now I thought it would be interesting to see what GRcade makes of the referendum for Scottish independence. I've split the poll between those who will be voting in the actual referendum and those who can't; although it's only for "Scots"* to decide this is an issue that will affect all of us here in the UK.
*eligible voters
The Nitty-Gritty
The following is taken from
BBC News
(spoilered for long):
Other links:
The bill itself
Yes Scotland official website
Better Together official website
Latest news:
David Cameron has
"four compelling reasons"
to save the Union between Scotland and the rest of the UK: the economic benefits of being a bigger country, greater international clout, connections between people and the cultural impact of the UK.
However, he's come under fire from the Independence side and Alex Salmond, as he's not actually the nominated person for 'Better Together' to fight their cause and so won't be going to Scotland for the debates - they're also not impressed at his giving the speech from the Olympic Park in London and referring to Team GB's successful 2012 games performance.