Just finished my first season (had the game since launch, started around about 10 games).
Things were going nicely in January. I was confounding the mid-table predictions and firmly in a play-off spot. FC Halifax were a full 10 points clear however, and I didn't even consider us title challengers. Then some weird happened, and we went on a FIFTEEN game winning streak. During the same period, FC Halifax imploded, getting 2 wins in the same period. They dropped out of the title picture, even the play-off picture, and we romped to the title with 3 games to spare.
Stand out players were striker Omar Koroma, a free signing recommended at the start of the season by my new scout, and Jim Lauchlan, a big central defender I brought in purely to stand on the post at corners and nod them in.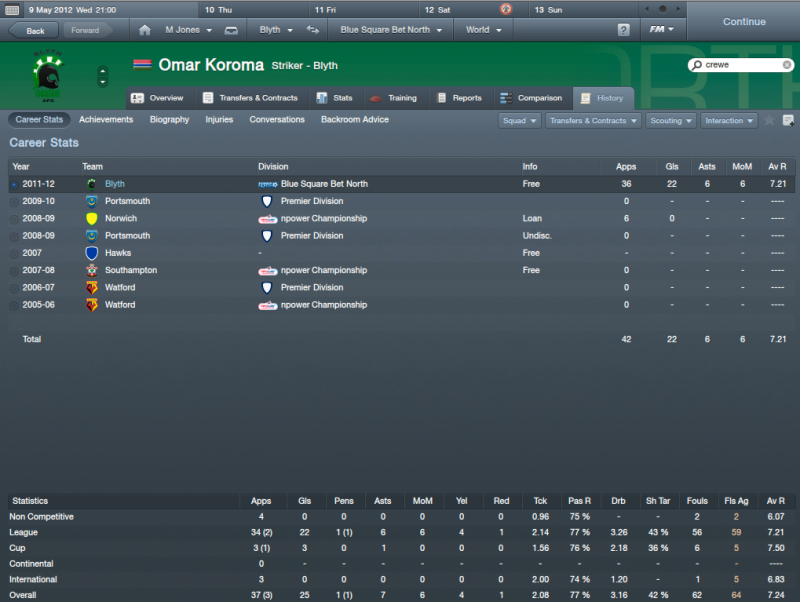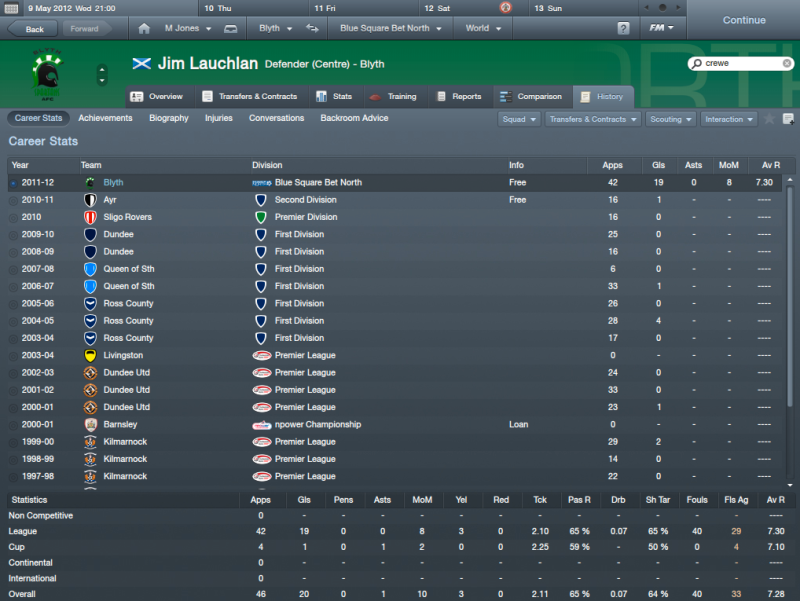 19 goals for a defender! Every one a header!
Now I don't know wether to apply for a new job (2 clubs coming down from League 2 without managers), or just stick with my side and hope the gulf between the Blue Square North and Premier isn't too big. My entire squad is out of contract, and I think I might just keep the two from above and recruit a whole load of free signings.