Abstract Avatar Tales: A Look Back
Oh hi I didn't see you there. 'Groundbreaking', 'revolutionary', 'a lawsuit waiting to happen - Nintendo legal eagle, 2010'. Just some of the words used to describe Abstract Avatar Tales, or AAT, which has developed a strong cult following since its inception into the small corner of GRcade in September 2008.
Not even the creator, Mocky "Mockmaster" Mockenmeister, could have known quite how popular a place it would become. Abstract Avatar Day comes to celebrate what has come before and even though it's a good seven months before that day, why is now not just a good a chance as then? And not just because there's literally no way I would plan to do something like this over half a year in advance.
Let us begin.
Mockmaster wrote:
I call this one:
'chalkitdown, rinks and Commander Jameson at The End of the World'
The one that started it all. The crudeness of Mockenmittens' early work is plain to see yet the genius of his commentary on the foolishness of self identity shines through regardless.
The Master wrote:
I like to call this:
"El Boat of Goat Fundraising Success"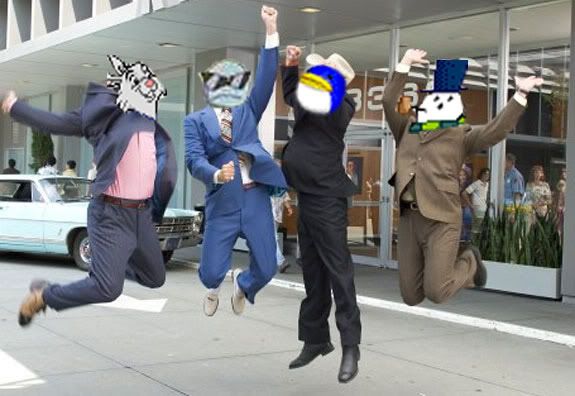 The first in a long line of pieces from Johnyy Noodblaze, now known under the artistic name of I Can't Believe I'm Still Stuck With This strawberry floating Doctor Who Name, uh, it's pretty good like.
I've probably bitten off more than I can chew here, what a terrible idea.
*clicks Submit*