Vertigo 50th Anniversary Edition
Release
: 20th October
RRP
: £15.99 (
£10.99
)
Specs
: 2 Disc
Features
:
- Feature Commentary with Associate Producer Herbert Coleman, Restoration Team Robert A. Harris and James C. Katz
- Obsessed with Vertigo – The Making of
- Original Theatrical Trailer
- Trailer Compilation introduced by James Stewart
- The Hitchcock Collection
- Restoration Theatrical Trailer
- Partners in Crime: Hitchcock's Collaborators Documentary *
- Hitchcock and the Art of Pure Cinema *
- The Vertigo Archives
- Production Notes
- Hitchcock/Truffaut Interviews *
*New to this edition
Box Art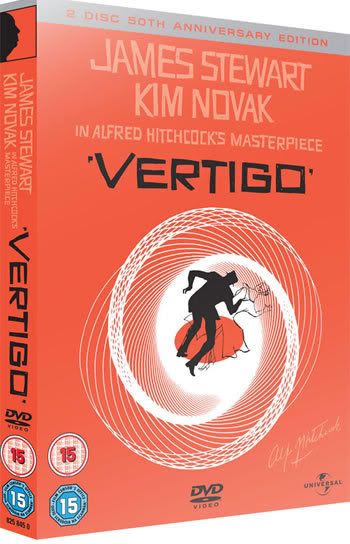 I already have Vertigo but I'm so tempted by that, for the sexy new box art if anything else. Currently awaiting my Zodiac Directors cut in the mail too. Should be here tomorrow.