Meep wrote:
Rubix wrote:
nespresso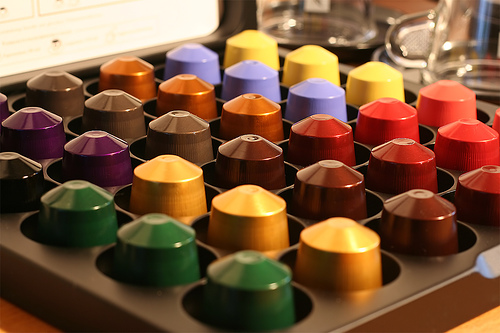 Are they any good? I know someone who had another of those pod-things and it tasted crap compared to normal filter coffee. I think it's the horrible powdered milk stuff they use.
People at work think I'm a 'coffee snob' because I refuse to drink any of the instant stuff from the kitchen, to which have to point out that it's not snobbery because instant coffee tastes like bile. Simple fact. Why do people refuse to see such a self-evident truth? I feel like I should accuse them of snobbery right back as they don't enjoy a nice warm mug of rat piss.
I'm the same at work. We have a machine that does tea but it tastes like plastic, strawberry floating horrid. We also have teabags but they are kept with the coffee beans, and this gives them coffee aftertaste which I don't like in tea.
I keep some Yorkshire, Jasmin and Pu'er on my desk