Final Fantasy XIV Online: GRcade Play Thread
Posted: Tue Mar 05, 2019 4:19 pm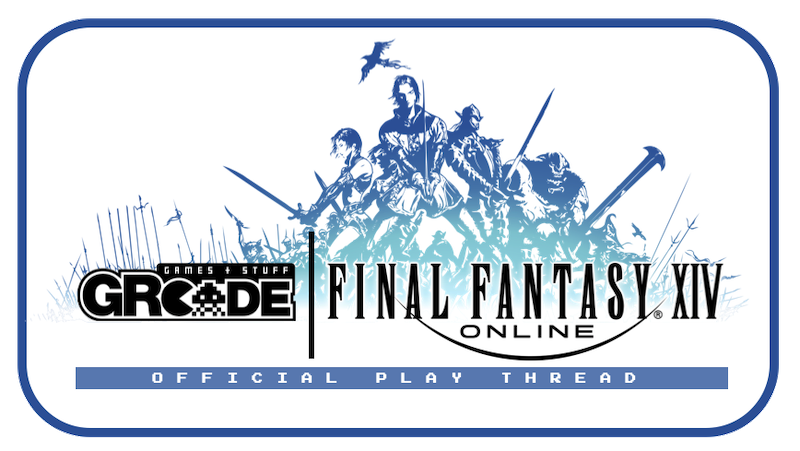 > This thread aims to
bring together GRcadians
who are battling through Eorzea!
>
Discover other adventurers
and team up to journey across the world of Final Fantasy XIV!
>
Share your thoughts and your experiences
... let's help each other!
GRcade player log

Please advise jawa (
jawafour
) if you require any additions or amendments to this log.
Crossworld linkshell
Used for text communication by GRcadians! Pedz (
Pedz
)has set this up and it is called
GRcade
.
Notes
You can only search and issue friend invites to people who are logged into the game at the same time as you. You can only meet up if you play in the same server / world; although, later in 2019, new functionality will be introduced that will enable you to visit other worlds.
Reference
> Official game website:
Click
> Official game news - The Lodestone:
Click