SONM & Cake Sec.

Joined in 2015
Location: Reading, UK
Contact:
Doctor ♥
Joined in 2008
AKA: Deadpool / sntaa
Member ♥
Joined in 2008
AKA: Vampbuster
One man should not have this much power in this game. Luckily I'm not an ordinary man.
"economically unviable"
-Oblomov Boblomov
Member
Joined in 2008
Location: The Dark And Lonely Regions, Where Nobody Goes.
Contact:
Check out some of our stuff!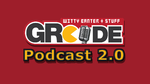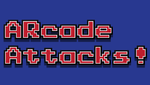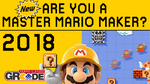 JOIN OUR MINECRAFT REALM HERE!
https://docs.google.com/spreadsheets/d/ ... sp=sharing
Member
Joined in 2018
Location: South Wales
Contact:



TWITTER
-
https://twitter.com/TheDoomSpoon
INSTAGRAM
-
https://www.instagram.com/basainty/
---
Who is online
Users browsing this forum: Balladeer, Frank, Gemini73, HaruKazuhira, kerr9000, KjGarly, Kriken, Nook29, Qikz, Saint of Killers, Trelliz, wensleydale, Yubel and 63 guests