The Broken Sword Adventure
Posted: Sun Aug 17, 2008 3:37 pm
Broken Sword 2.5 The Return of the Templars is on track to be released for free in:
in 41 days, 01 hour, 57 minutes and 04 seconds!
http://www.baphometsfluch25.de/cms/inde ... ,0,0,1,0,0
So here shall start the likely short lived Broken Sword Adventure, you decide what happens next.
The year is 2009. Our hero George Stobbart has returned to Paris upon hearing Nico has been landed in hospital after a hit and run. George makes his way to the Hagenmeyer Clinic. The last time he was there Jaques Marquet was killed by the impostor doctor, Ecklund.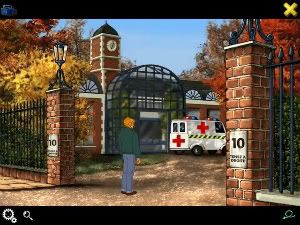 George tries to walk into the ward but is confronted by the older looking Nurse Grendel.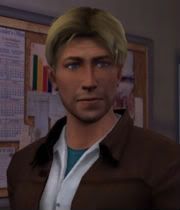 Hi Nurse Grendel.
Nurse Grendel: Do I know you? You look familiar.
George: My name is George Stobbart, I came here years ago when you had a patient called Jaques Marquet. He was killed by the impostor Doctor remember.
Nurse Grendel: Oh yes, I remember That was a long time ago...
George: Do you have a patient here called Nicole Collard?
Nurse Grendel: Yes we do, but she is not allowed any visitors right now. The Doctor is in there with her. She is recovering.
George: Please I need to see her.
Nurse Grendel: Another time. Did you steal that Stethoscope?
George: Umm... No... I'll come back another time.
George Walked down to the private room. Nico must be inside, but there was a different security guard there.
Guard: Stop. No one is allowed inside. For the safety of Madame Collard.
George: What? What do you mean?
*What has Nico gotten herself into this time?*
Guard: I cannot say anything more. Now please leave.
George:
This guard will never let me in... I doubt stealing a Doctors Jacket will work this time either... I need to get inside this room. But how?
This isnt entirely serious, You can Hulk George up and make him smash down the door or whatever. But George NEEDS to get inside the room!
Use pictures, introduce fake characters/real people. Go.
*Edit* This might be better in the Creative Corner, right?