Member
Joined in 2008
PostStar Wars: The Mandalorian - Returns on 30th October. Season 2 trailer (p16)
by Monkey Man » Tue Oct 29, 2019 7:11 am
After the stories of Jango and Boba Fett, another warrior emerges in the Star Wars universe. "The Mandalorian" is set after the fall of the Empire and before the emergence of the First Order. We follow the travails of a lone gunfighter in the outer reaches of the galaxy far from the authority of the New Republic.
The debut season costs a reported $100 million to make and consists of eight episodes.
Disney+ will not be available in the UK until 31st March 2020 but some members of this wretched hive of scum and villainy will find a way to watch this. Sounds like episodes will be released at 11am GMT.
Character posters here -
https://ew.com/tv/2019/10/28/the-mandal ... r-posters/
Episodes
Cast
Pedro Pascal is the man under the titular Mandalorian mask for The Mandalorian, who is only known as the Mandalorian. Viewers will recognize Pascal from a variety of projects, but specifically for his work on Game of Thrones, Narcos, and Kingsman: The Golden Circle.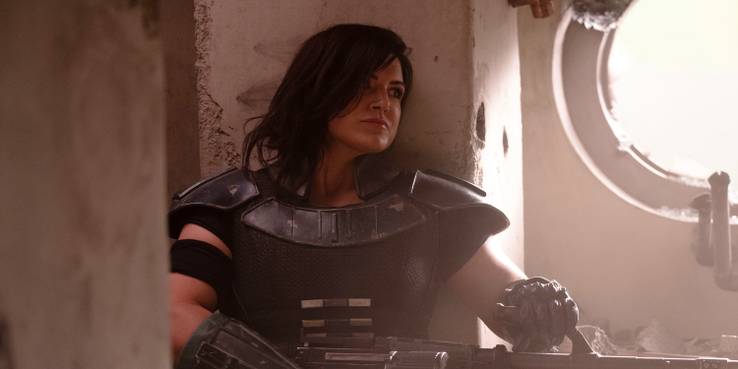 Gina Carano is joined the galaxy far, far away as Cara Dune,

an ex-imperial shock trooper. Dune is a wanderer who goes from planet to planet after having left the Empire behind. She also has a small tattoo of the Rebel symbol on her left cheek. Cara works with the Mandalorian in season 1 after originally believing he is hunting her down.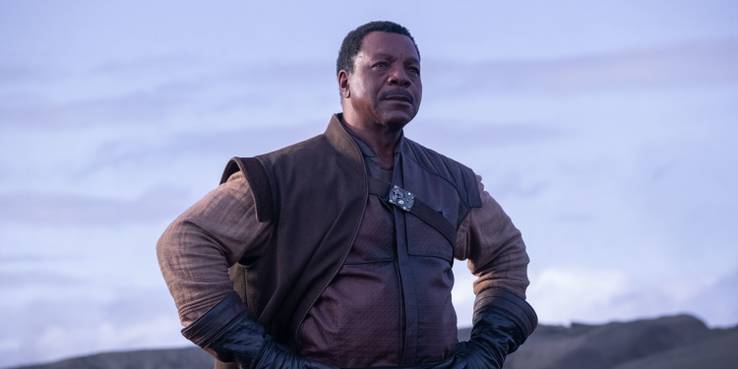 Carl Weathers plays Greef Carga in The Mandalorian;

he's the head of a bounty hunting guild and is responsible for hiring bounty hunters for specific missions. In season 1, he employs The Mandalorian for his mysterious adventure.

Weathers is one of The Mandalorian's most recognizable and experienced cast members, starring in major franchises like Predator and Rocky several decades ago. He's also appeared in Happy Gilmore and TV shows like Colony and multiple entries in the Chicago Fire franchise.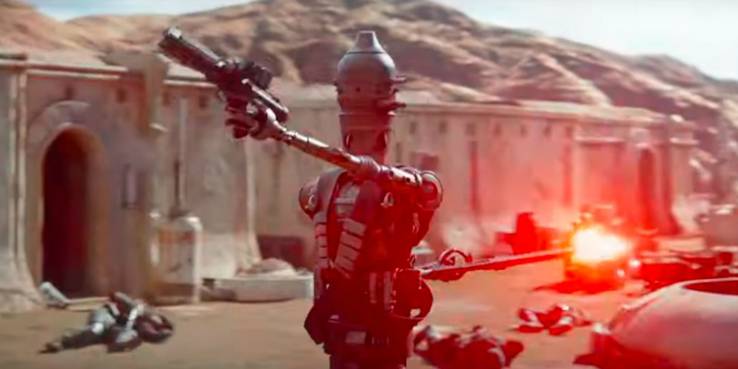 Another bounty hunter in The Mandalorian is IG-11, who's voiced by Taika Waititi.

IG-11 was previously believed to be IG-88 from the original trilogy but is instead an entirely new character from the IG-series of robots.

Waititi is now best known as the director of Thor: Ragnarok, where he also lent his voice to the role of Korg; he reprised that role in Avengers: Endgame.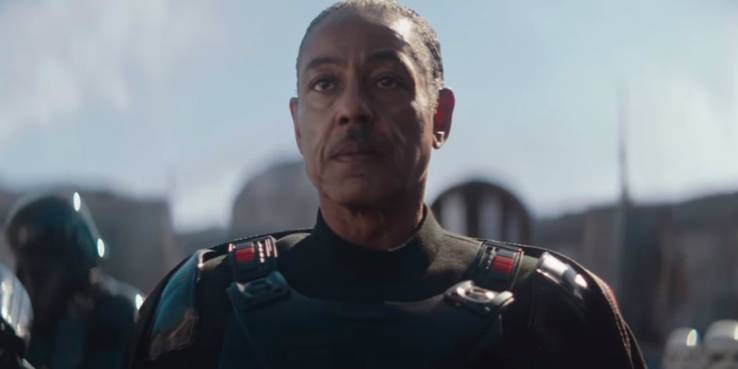 Giancarlo Esposito stars in The Mandalorian as Moff Gideon.

With the collapse of the Empire, Gideon is one of the remaining ex-Imperial governors using his power as he sees fit. Moff Gideon is one of the antagonists in The Mandalorian.

Prior to joining the galaxy far, far away, Esposito appeared as Gus in Breaking Bad and Better Call Saul. He's also previously worked with Favreau as a voice actor on The Jungle Book.
Critics previews of 30 minutes footage of first episode
The Mandalorian will not be pre-screened before its Nov. 12 premiere in order to protect "any surprises and plot twists."
More reactions here -
https://ew.com/tv/2019/10/20/the-mandal ... e-amazing/