Member
Joined in 2008
twitter.com/xboxuk/status/1280139437251293184
When
Thursday 23rd July at 5pm UK time.
Main show lasts about an hour.
Pre-show at 4pm on Youtube
. "Tune in for reveals, predictions, insights from YouTube creators, and more on some already-announced titles coming to Xbox. Hosted by Geoff Keighley, the Xbox Games Showcase pre-show will air on YouTube Gaming."
Post-show at 6pmish on Youtube.
Aaron Greenberg & developers.
Where
YouTube.com/Xbox for a 1080p/60fps livestream and 4K/60fps VoD immediately after
Twitch.tv/Xbox
Facebook.com/Xbox
Twitter.com/Xbox
"Confirmed"
"The pre-show for Xbox will include some new game announcements and a bunch of trailers & content. For some cool stuff that ranges from smaller titles to some really big games as well. You know, kinda maybe announced games, but have new content to show."
Geoff Keighley -
https://www.twitch.tv/videos/683111243
twitter.com/aarongreenberg/status/1284253337005592576
twitter.com/aarongreenberg/status/1283779467278643200
Halo Infinite Campaign.
"We will begin to unveil gameplay from Xbox Game Studios, starting in July. Including some from our newer studios like Double Fine, Ninja Theory and Obsidian. ... And obviously 343 with Halo." - Matt Booty.
Possibilities
Halo Infinite – Campaign/MP gameplay? Beta announcement?
Everwild – Gameplay?
The Initiative – Perfect Dark? Co-developed with The Coaltion?
Playground Games – Fable? FH5 DLC?
Psychonauts 2 – Trailer/Gameplay?
Forza Motorsport 8 reveal – 2021 release date?
Ninja Theory - Senua's Saga Hellblade II trailer? Project Mara?
The Medium – Gameplay?
Microsoft Flight Simulator – Xbox Release window?
InXile – RPG revealed?
Compulsion – New IP revealed?
Obsidian Entertainment – New IP AAA WRPG revealed? The Outer Worlds DLC? The Outer Worlds 2?
Mojang – Minecraft Dungeons DLC 2 trailer? New IP/Minecraft spin-off?
Age of Empires – Trailer?
Wasteland 3 – Trailer?
The Coalition - Gears Tactics Launching on Series X release date? Gears 5 DLC/Series X Update?
Sea of Thieves – Trailer?
Tell Me Why – Episode 1 out now!?
Battletoads – Trailer? Release date?
Global Publishing Games
Indie Games – Tunic? Cuphead DLC?
1v100 type game?
Third party games - AC: Valhalla? Destiny 2? Cyberpunk 2077?
Xbox Game Pass – New announcements/out now?
Xbox Gold Status?
Project xCloud – Release date? Price? Use it on XB1/Series X/Lockhart?
Dashboard news
Backwards Compatibility + Optimized for Series X Showcase
New studios acquired?
August event tease?
Lockhart?
Console prices & release dates?
Surprises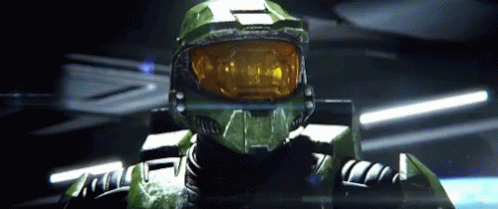 Last edited by
Monkey Man
on Thu Jul 23, 2020 6:10 pm, edited 12 times in total.